Bio 
Saxophonist and composer Nathan Hanson makes music that invites listeners to stand outside themselves and the flow of time. His improvisations are "lithe and soaring, engaging in judicious honk 'n' splatter" (New York City Jazz Record). 
In Europe, Hanson has performed at the Atlantique Jazz Festival, Splendor in Amsterdam and the Sons d'Hiver Festival in Paris. In the US he's played at New York's Knitting Factory, the Outpost in Albuquerque, the Walker Art Center in Minneapolis, and Chicago's Elastic. 
With grants from New Music America and the Minnesota State Arts Board Hanson has launched solo projects that explore how space interacts with sound. Whether it's a cathedral, a tree farm, or a sculpture garden, Hanson investigates how to channel the sound of each performance space. The energy of the audience circulates with the music, silence and breath. The effect leads listeners to become more present to the unfolding of each moment. 
Hanson's tours of the US and Europe opened the door to collaborations with Jacques Thollot,  Catherine Delaunay, Dennis Gonzalez and Anne La Berge.  He has recorded more than a dozen albums on labels including Innova, nato, and Skirl. 
Recent projects include COVID-inspired front yard concerts and further sound and space exploration.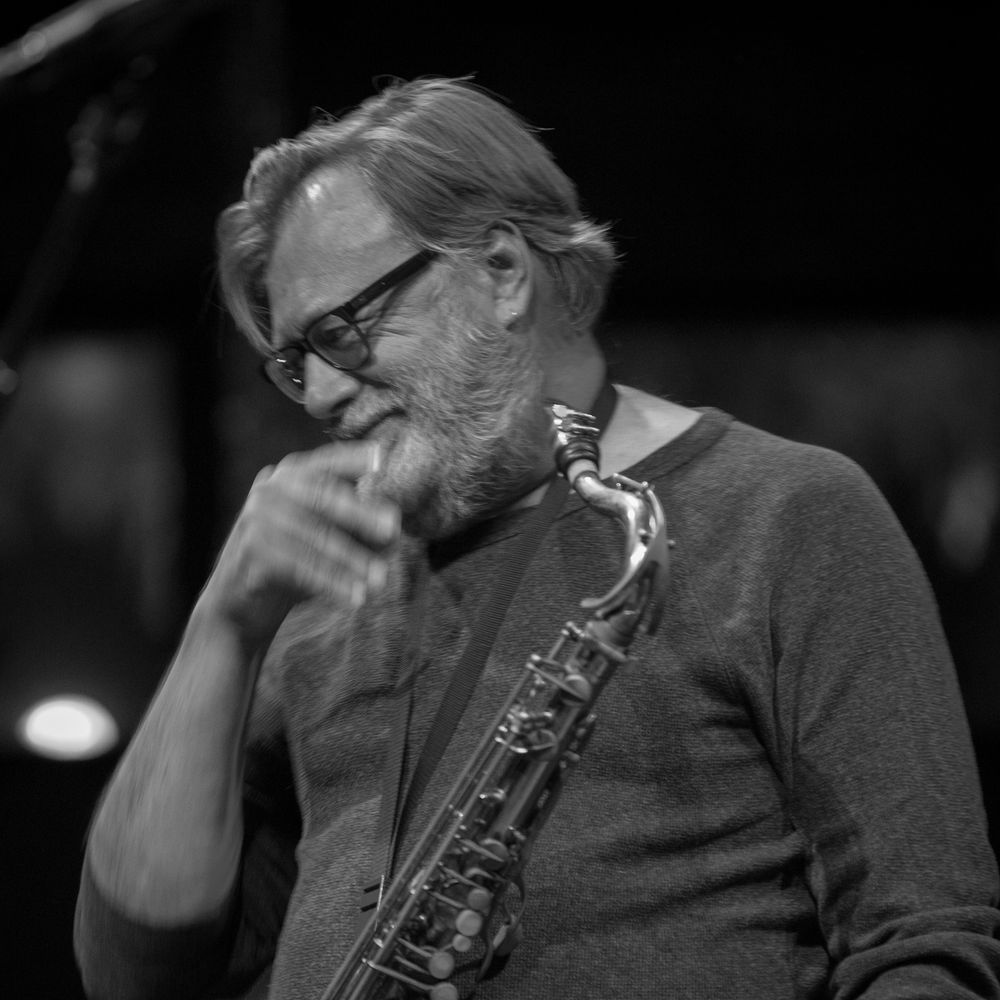 Quotes
"Lithe and soaring...engaging in judicious honk 'n' splatter"  
New York City Jazz Record
"Music that's unpredictable and full of emotion"  
Milwaukee Shepherd-Express 
"Seductively pithy, refreshingly cinematic"  
Signal to Noise 
"Beautiful and stubborn, somehow both open-ended and complete" 
Said the Gramophone (Canada)
"Immediately accessible without sacrificing musical smarts" 
Destination: OUT 
"Unexpectedly tasteful and dignified" 
Impro magazine (France)
"Spiritual, reminiscent of Charles Lloyd"  
Jazz Police  
"Beautiful phrasing like Stan Getz"  
Le Nouvel Observateur (France) 
"tinges of Jan Garbarek and Albert Ayler"
Exclaim! (Canada)
Venues
ABC No-Rio, NYC 
Academy of Music and Theater, Tallinn, Estonia 
AJMI, Avignon, France 
American Swedish Museum, Chicago, IL 
Artists' Quarter, St. Paul, MN 
Arts Center of Saint Peter, MN 
Atelier Tampon, Paris, France 
Atlantique Jazz Festival, Brest, France 
Bab-ilo, Paris, France 
Cafe l'Angora, Paris, France 
CBGB, NYC 
Cedar Cultural Center, Minneapolis, MN 
Club Mink, Tolmin, Slovenia 
Concrete and Grass Festival, St. Paul, MN 
Cutting Room, NYC 
Dakota Jazz Club, Minneapolis, MN 
Elastic, Chicago, IL 
Electric Eyes Festival, Minneapolis, MN 
Ermitage, Paris, France 
Espace Cuturel, Angers, France 
Espace en Cours, Paris, France 
Festival Kind of Belou, Treignac, France 
First Avenue, Minneapolis, MN 
Garfield Artworks, Pittsburgh, PA 
Gheroarte, Milano, Italy 
Hotcakes Gallery, Milwaukee, WI 
Hungry Brain, Chicago, IL 
Icehouse, Minneapolis, MN 
Il Macello, San Marino 
Judson Gym, NYC 
Kato Ballroom, Mankato, MN 
Kavehaz, NYC 
Kiju, Lodz, Poland 
Knitting Factory, NYC 
L'Arrorsoir, Chalons Sur Saone, France 
La Palma Club, Rome, Italy 
La Passerelle, St. Brieuc, France 
Le Petit Balcon, Paris, France 
Lizières, Épaux-Bézu, France 
MacRostie Art Center, Grand Rapids, MN 
Magasin Général, Tarnac, France 
Mexicains Sans Frontieres, Grand Rapids, MI 
Minneapolis Fringe Festival 
Minnesota Sur Seine Festival 
Outpost, Albuquerque, NM 
Physical Art Center, Brooklyn, NY 
Pine Center for the Arts, Pine City, MN 
Ratchet Series, Cafe Moustache, Chicago, IL 
Record Bar, Kansas City, MO 
Rudyard Kipling, Louisville, KY 
Singo MusicFest, Singo, Sweden 
Sons d'Hiver Festival, Paris, France 
Southern Theater, Minneapolis, MN 
Spark Festival of Electronic Music, Minneapolis, MN 
Splendor, Amsterdam, Netherlands 
Spoleto Festival, Charleston, SC 
St. Mark's Church in the Bowery, NYC 
Studio Z, St. Paul, MN 
Sunset/Sunside, Paris, France 
Teatro Materno, Ascona, Switzerland 
The Washington, Bloomington, IA 
Theatre Paul Éluard, Choissy-le-roi, France 
Twin Cities Jazz Festival 
Walker Art Center, Minneapolis, MN 
Zaal 100, Amsterdam, Netherlands 
Zeitgeist Gallery, Cambridge, MA 
Zeitgeist Theater, Duluth, MN
Collaborators 
Ada Rave 
Anne LaBerge 
Aymeric Avice 
Benjamin Duboc 
Brice Soniano 
Catherine Delaunay 
Chris Bates 
Claire Elizabeth Barratt 
Claude Tchamitchian 
Daniel Levin 
Daniel Thatcher 
Davu Seru 
Dennis Gonzalez 
deVon Russell Gray 
Didier Petit 
Doan Brian Roessler 
Douglas Ewart 
Elliot Humberto Kavee 
Elsa Birgé 
Emilie Lesbros 
Erik Fratzke 
Etienne Gaillochet 
Federico Ughi 
Gamin Kang 
George Cartwright 
Guilem Verger 
Helene LaBarriere 
Jacky Molard 
Jacques Thollot 
Jean-Brice Godet 
Jeff Harshbarger 
Jim Larson 
Joel Bremer 
John Dikeman 
Jorrit Djikstra 
Kaleena Miller 
Kip Jones 
Lara Hanson 
Makoto Sato 
Marc Anderson 
Matia Levréro 
Matt Otto 
Michael Zerang 
Michelle Kinney 
Mirtha Pozzi 
Morgane Carnet 
Noah Ophoven-Baldwin 
Pablo Cueco 
Phillip Greenlief 
Richard Broderick 
Sam Rahberg 
Simon Goubert 
Stéphane Cattaneo 
Suengmin Cha 
Sylvain Kassap 
Tallissa Mehringer 
Tatsuya Nakatani 
Tim Kaiser 
Timothée LeNet 
Tiziana Arnaboldi 
Toma Gouband 
Tony Hymas 
Yedo Gibson